Here we go again...
Sunday, March 30, 2008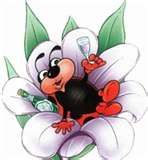 Spring is in the air, finally...the snow is melting, the robins are all here, and it is supposed to be warm this week...
I have been just plain busy..we decided to re-build and sell our existing house..the first week and a half have been utter chaos, and I had to re-organize my studio and purge a LOT of stuff no longer used and needed...I need to clean the kitchen tonight, in case we get lookers this week...hopefully things will progress nicely..
In the meantime, I neglected me and my health...shame shame on me for that...I have no one to blame but myself...and if I ever want to be back to the old me, I really need to get back on track and stay focused, or she will be lost forever...to be honest, when people say they are Happy being fat...I highly doubt it...as I know I am NOT at all..I was at my happiest at size 14, and by golly, I will be there again..