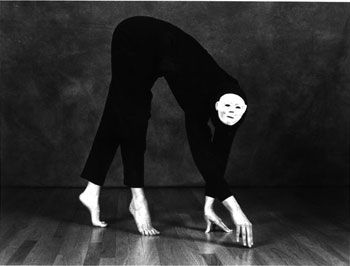 There is so much abound. So much death, turmoil, anguish. Destructive earthquake in China, cyclone in Myanmar with another potentially headed that way, tornado's, loss of life, loss of home, loss of job, loss of hope. God is still with us, I know. When looking again there is so much love, hope and giving from those I know, even in a stranger's actions, the spirit is there.
Who am I in the midst of these tragic events? I am only one, one who is going through a private and personal hell. A hell based on emotions so great I cannot even voice them as I watch my sister in total pain filled agony as she slowly slips away.
The deadliest killer, the most painful the most intimate. Cancer.
I am not speaking from experience I am an outsider, a spectator if you will. The anxiety is huge, the stress causing loss of memory, functionality in society while all the time on death watch and helpless.
I told my other sister I truthfully did not want to go see my dying sister again. The thrashing the movement the lack of peace. Dying is not Hollywood. I told her I would go, I must, but I did not want to. Jane non stop has been trying to "go home" without sleep I guess now for 4 days and nights. It dawned on me last evening after speaking with my other sister that perhaps Jane does not want to go to her physical home but her spiritual home.
No one knows anything as far as when...it is a death watch and my older sister Carol being the monarch of the family since Mom's passing is always there. I am the clinical analyst, it keeps emotions at bay. I must have knowledge to understand. When emotions do surface I absolutely fall apart. My voice right now is throaty, broken from the stress, I am physically ill. Why can't I have the spirit of nurturing? Why?
Having always been a private person and dealt with life on my own terms I have never been an open person. During my sister's illness I have been reached out to, I have been embraced yet I cannot bring myself to burden others with my personal hardships. I fluctuated at first with the prevailing thoughts...of why, then guilt for being healthy, for having life, then anger that she looks so good why can she not go home?
The longer I put off going the more ill I become. I saw her this past Saturday, stayed for over 5 hours and it threw me all day Sunday...I could not function I was so exhausted. Work has interfered for the past 2 days (sales appointments) and then again today, I cannot leave. I am beginning to feel desperate to get there, I will go tomorrow after my final appointment to just be there. Perhaps during that time Jane will be lucid then again perhaps not, I so pray my presence will be felt. This is so hard...it has been just 2 1/2 years since we buried our Mother who's death was over a 6 month period...it was a fading of life and so difficult, so painful to watch. Jane's passage is a delusional, fighting, thrashing constant movement. It is brutal, harsh, again it is not Hollywood. It is death in it's ugliest, emotional and saddest face. I know I must say my good bye and tell her it is ok to leave...
God please continue to give me the strength...for I am weak.