Dedication!
Thursday, June 26, 2008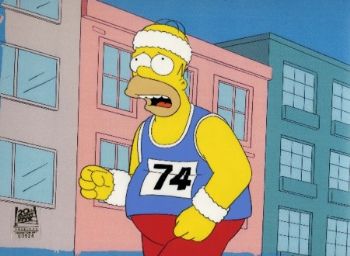 I'm dedicating myself to this website. I've thought before I didn't need it but it really helps me stay on track.
So I'll try to keep a semi-daily blog and be honest.
Anyway! Today I went running for the first time. I am so proud of myself!! First this morning I had my morning coffee and cereal that I eat everyday. I had a bit of water and decided... today is the day!
I took the dog out for a 10-15 run/walk. It wore us both out! But I decided "this is my warm up." I'm doing the "Couch-to-5k" program which is a guide for beginner runners, and I downloaded a podcast to go with it. I started with my 5 minute warm up walk, and then 60 second intervals of running with 90 second intervals of walking. I did this for half an hour! Phew! It doesn't sound like much but I sure was wiped.
The program is set up for 3 days out of the week. Tomorrow I might not do that program but I'm definitely going to take the dog out for a run/walk.. he needs the exercise too. I'm so stoked!