Feeling the love!
Wednesday, November 14, 2007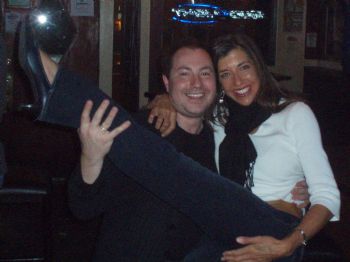 I have been going through some major life changes recently...huge changes really. There have been times of great stress and times of soul searching. Some decisions have been made and some steps have been taken, but the journey is far from over.
In the face of all of this turmoil, I am feeling so blessed. I have so much love from my friends and family here and from my friends on Sparks. Some days I am astounded at how supportive and how giving people can be. Really, I can't adequately put it into words. I have forged some very stong friendships here on Sparks. I've reflected on these friendships and I know they are real, not superficial. I know that the folks that I have connected with really care about me, because I really care about them. It seems surreal at times, because I'm talking about people I've never met in person or even talked to on the phone. But, it is what it is and it is a gift.
Thanks to all my friends. I have needed you and I will continue to need you. Your empathy and support are truly treasured. I do appreciate efforts to reach out... really.
The picture above is me having a great time with one of my wonderful friends, Jeremiah. He is also one of the folks that has been so supportive (and a barrel of fun!)
Great friends, what a treasure! Thanks, Guys
Hugs!!