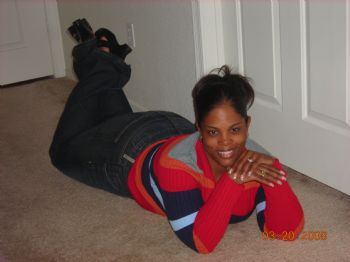 I thank you for your prayer, comments, and goodies.
The fam is well and so am I. God gave us the Holy Spirit to be our Comforter. In good times and bad times, I will lift up my eyes to the hills...it is where my help comes from.
I am retyping this because some how...I just erased an entire release of my feelings...so here goes...
Since my step-father's death...I wanted to use it as an excuse to become a 2-5 day emotional eater...but I have DECIDED...I have come too far to turn back now...Since being baptized in 1994, I've desired to do more and be more. I want to not on be successful in the educational realm...but with this issue that has held me captive for so long...my weight.
I desire to assist others by encouraging them to PUSH for their absolute best...no matter what the circumstances are...My life is a testament the God never leaves us nor forsakes us...that He is the same yesterday, today, and forevermore!
When we are faced with trials, our true character is revealed. I thank God that I did not rely on my own decisions to just revert back to eating JUST BECAUSE...but that He has strengthened me to STAY FOCUSED.
I am DETERMINED to be SUCCESSFUL in EVERY endeavor of my life. Thank you again for believing in me...supporting me...caring about me...someone you never knew before SP.
I am ADDICTED to SUCCESS! Do you want to be?
Join my SP Team : ADDICTED TO SUCCESS
Together, we can and we WILL be successful!
DrKimmiePooh