Meet our Lil One on the Way!
Thursday, May 15, 2008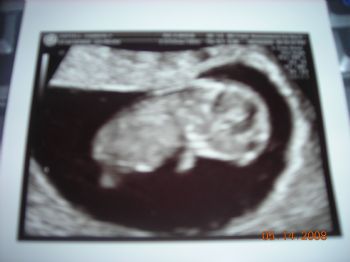 We have a "lima bean"! Today was our first ultrasound! Kamren Prince Allison or Kamry Elise Allison is 9 weeks and 1 day old in the womb. The heart was beating at 165 bpm. We even saw Kamry/Kamren "jump". Due date, December 16, 2008.
Although I have been "finding" those pounds that I shed from January-March, I am so thankful to my Lord and Savior Jesus Christ for the miracle that is growing inside of me.
I thank you for your continuous support as I endeavor to be a fit, sexy, pregnant mama!
SMOOCHES!
Dr. KP :)