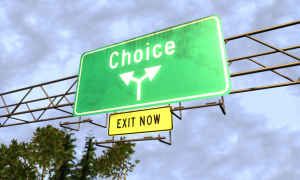 Where are you at? Not just physically, but mentally, where are you?
I'm sure some of the old timers can say you've grown some. But for the newbies, here's some sage advice. And it doesn't hurt for me to periodically check myself. It does the opposite, in fact. It doesn't hurt at all. It feels right and peaceful to revisit old healthy threads, blogs, and inspiriing people on this site. It feels even better to reach out and inspire and help other people on the site who may otherwise feel crummy or insecure about where to go for help.
...
4 points for us to remember as we move out to finish quarter two of the year.
1. GRATITUDE. Do you appreciate what you have or are you focusing/ upset about something you don't have? So where's your heart at today? Let go of what pains you and move forward onto what really counts for today.
2. ITS A NEW DAY. Do you plan to make the most of today inyour efforts by realizing every day is an opportunity to re-set yourself, or inch your way to the finish line of any one of your goals.. It's called consistency, my friends. Long term efforts, even if it takes months or years, will pay off. Accept this and you have the right footing for major payout as well as gifts and blessing along the way.
3. FORGIVE YOURSELF. If you messed up in one area- how many hours or days are wasted in remaining stagnant? Don't lose hope or let minor depression escalate into some needless suffering. Life is a challenge. Accept it and the obstacles as part of your journey. Learn from your mistakes and use them as opportunities of growth. Try not to repeat often, but always always always FORGIVE YOURSELF. Regroup after a mistake. Then get up and go about your day. It's that simple. Really. Now go back and read no. two again. :)
4. HELP SOMEONE ELSE. I know how great it feels to help others. This is also beneficial when life gets you down. Put aside your problem and I promise that by assisting or attending to others this alone will help you revisit that old problem with a different mind set. It might help you solve your own. By serving others, you are essentially serving yourself. Reach out to your fellow team mates, or friends/people in the neighborhood who might need ya, and this alone will lift you up and help you stay the right course. You might feel great!
...
I'll get off my high horse and let you read what wellness means. This is a repost.
Love you all. Make the best of your weekend with friends and family.
Yah. Now read what wellness means!
What is Wellness?
Wellness is the state of optimal well-being, not simply the absence of illness, but an improved quality of life resulting from enhanced physical, mental, and spiritual health.
SIX FUNDAMENTAL S OF WELLNESS:
There are some key elements that encompasses the focus of wellness. The following provides a description of these fundamental elements.
Self-responsibility - it is up to you to take care of your wellness.
Holistic - based on the integration of body, mind, and spirit.
Journey - there is no absolute level of wellness, it is a continuing journey.
Balance - you need to attend to all areas of your wellness to create a balance.
Uniqueness - there are as many different roads to wellness, as there are people.
Time - do not wait for a better day, make today a better day.
DIMENSIONS OF WELLNESS:
Wellness incorporates a variety of issues. To better understand these issues, they have been broken down to represent the dimensions of wellness.
Physical Wellness: involves taking care of our bodies - eating right, exercising, routine medical exams. It also discourages against the use of tobacco, drugs, and excessive alcohol consumption.
Social Wellness: addresses interpersonal relationships and helps us enter into successful and fulfilling relationships with our family, friends, significant others, pets and others.
Spiritual Wellness: involves finding meaning and purpose in life. This can give us strength to cope with despair and help us feel good about being alive. Spiritual wellness may or may not include religion.
Emotional Wellness: addresses intrapersonal relationships. It involves a better understanding of our feelings and emotions.
Intellectual Wellness: involves maintaining cognitive stimulation to prevent mental stagnation. It is a lifelong process of mental challenges and creativity.
Vocational Wellness: addresses career goals and paths and finding a balance between life at home and life at work.
Global Wellness: includes the connection between personal wellness and the broader world in which we live. It addresses intercultural awareness, environmental issues, diversity, and global unity.
Another useful read for great Wellness info is:
http://www.hooah4health.com/
overview/wel
lness.htm
http://www.wcu.edu
Now go out and have a dymonite week-end~