Mistakes equal Success
Monday, May 26, 2008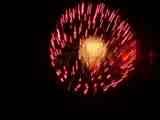 The greatest mistake you can make in life is to be continually fearing you will make one. ~Elbert Hubbard, The Note Book, 1927
Many of the new members express fear of failure when making their first posts. They are afraid of disappointing family, friends and themselves; they are afraid of making mistakes, as we all are. I have found that since becoming a Sparker, I no longer make mistakes; I now make opportunities for growth and to learn.
If we spend too much time focusing on the downside of what could happen; we are obviously not focusing on the positive aspects of change. I have taken many steps back since starting my journey to health; I have never repeated the same step back twice. I have learned from each action I have taken and put a positive spin on the learning. I no longer berate myself or belabor the "if onlys". I look at the outcome and decide on the next best step. It is not always easy, but it is fruitful.
Tenacity is the keystone to success, that and the desire to succeed. By learning from our mistakes and just life in general, we enrich how we live and the fullness of our days. So, take each step back and look at it as the next block in the foundation to your success and view it as a success. The blocks are hard won and once in place will only spur you on your journey and to its successful conclusion as a healthy, fit and happy individual. Once you have reached your nirvana, that foundation will continue to aid you on your road of life.
Never say, "oops." Always say, "Ah, interesting." ~Author Unknown~
Have a Happy Journey, ~Elle~