I Just Can't do it Anymore!!!
Sunday, June 22, 2008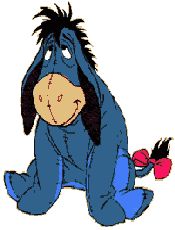 I went to town on Wednesday to see my Dr. and do the grocery shopping for the month. I was salivating on my way down the mountain, planning on just which fast food feast I would indulge in first!!! After a year here, one would think I had learned not to give in to those nasty little cravings, lol. I had misgauged my needs the previous month so had very little variety in my diet the last week or so. I was so hungry for something different and decadent - or so I thought! My first stop was Burger King; I love their fries. I placed my order at the drive up and then waited for the other cars to move on through. By the time I got to the window, I just couldn't take the fries. I canceled the order, paid for my water and left. What was I thinking? I have worked so hard; to start in with french fries was a map to disaster. I know me; I want have started with the fries, then would have gone back for a shake and it would have continued all day.
I just can't do it anymore. I can't, in good conscience, put that stuff in my mouth anymore. If I have to have fries, I will make my own. If I need a shake, I will fix a smoothie. It is not that I never indulge; I just indulge on a healthier scale! Given a few minutes to consider my choices, I decided they had not been all that good. I ended up at Subway and had a yummy veggie 6 in. sub with my water. It was the high point of a rather gruesome day.
No problem can withstand the assault of sustained thinking. ~Voltaire
~Elle~