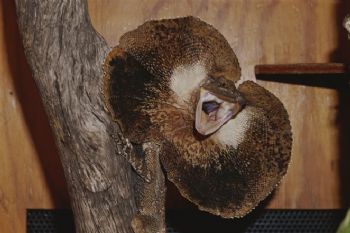 Once I get this bug out of my computer, I'll be around more often. I've been using the other comp in the office and it feels like when you use someone else's bathroom.
Ok, first I want to brag: my bf is down 60 pounds from his heaviest weight. He feels better, looks better (I wasn't too crazy about the triple chin) and I'd say is just better. His face is revealing more structure now and crap...let's just say I feel like I got my Chris back. He's also been working hard (unfortunately not in a job, lol) with t-shirt submissions to threadless.com. Thanks everyone who gave a vote last time (he didn't make it) and since you guys already have an account I'll let you know when the next when is ready to vote on.
So he's been doing tons of artwork and I'm a happy camper irregardless of us still being broke.
I'm caught up at work and have been keeping it that way for a few weeks now.
What's silly is that I left Sparkpeople to concentrate on my job only to get sidetracked by reading. There's this website: gutenberg.org it's awesome, they have thousands of free books and you can find many classics like Dickens, I read David Copperfield in a week and a half while "at work".
But I finally am keeping track of my work. I'm going to talk to the boss today and see if he'll give a summer job to my sister, for the sake of her not spending 3 months on the couch.
Weight wise, I've been doing horrible. I've gained 15 pounds. But right now at this moment I feel good. I am active almost everyday. My half marathon training begins this week, not only that I'm riding my bicycle to and from work, will begin playing tennis again with my bf and will do some extra long ride bikes on the weekend with my dad and the bf.
I finally got fitted for some running shoes and am really excited for the running.
Right now I'm enjoying Metallica again and I'm extremely psyched about their new album...ARGHHHHHHHHHHHHHHHHHHH
HHHHHHHHHHHH!
A trip down to Michigan some weeks ago reminded me uncomfortably how socially retarded and shy I am.
My dad got trapped in a pyramid scheme... I told him exactly how it was going to play out, he didn't take me warning even though everything is playing out exactly how I said it would. I guess he has to learn a very tough lesson.
Oh...I've been doing something but I'm not going to say what because I don't want to salt myself.
I've been enjoying American Gladiator tons, my favs. are Crush and Jet. You know why I love Crush, because she's extremely good and the most humble out of the lot.
Also, GhostHunters. And Guillermo del Toro flicks. Not much tv as before which is a good thing.
Yesterday I was watching Kung Fu Panda, and I got a mini-epiphany. (I love cartoons). I've been waiting to loose weight so I can accept myself. I have to learn to be who I am at this moment. Hmm, that's not exactly how it came out yesterday but basically I have to accept all of me at this moment, not 40 pounds later. I have to stop thinking I'm special while at the same time begin believing in myself no matter how cliché that sounds. I don't want to change anymore...I want more like a metamorphosis and I want to keep it going forever. I never want to feel like I know everything...and I think that's really important.
I thanks you very much.
p.s. I'm going to learn Portuguese.
hahaha, it's kind of cheating because I already know Spanish and could hold a convo. with someone speaking Portuguese but it's such a lovely language. My first choice was a tie between Russian and Japanese...HAHAHA. I really chickened out on that one.
p.s.s. It's been two weeks since I wrote that and my sister was working with me but the work ran out and now I'm solo again. I hope finally I'll be more active around here again.