Practice practice practice!
Sunday, August 10, 2008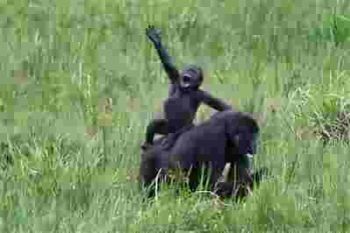 Major pledge going on this week... gonna continue it on for next week. On this New Habit Monday we made a pledge to eat slowly and savor our food. It turns out that is a major one that people have trouble with. Is it because we don't have the time to slow down and savor our food or is it because we are afraid that someone will take our food away from us before we even get a chance to eat it? In my case it is a little bit of both. We went out with my mom this week and went for Chinese food and it was way yummy and since I am still having the "trouble" with leaving food on my plate I have been getting my take home box first, filling it up, and then just putting a little on my plate... (all the while knowing that it will still be there for me to have lunch for tomorrow!
) and I did really well at the restaurant YAY! But... the next day i went to have my lunch and IT WAS GONE!!! Ugh! my husband!
Anyway I think doing the EFT script when I found out about my missing take home box helped me out a lot... Going to refer back to that one a lot in the future I suppose.
Anyway here is the results for this week on my New Habit Monday:
Savoring our food pledge and EFT - August 4th – August 10th
("I am so happy and grateful now that I am aware of every bite of food that I take and I savor every morsel so that I thoroughly enjoy my food, am satisfied and have become a happy, naturally thin person.")
Monday-
Tuesday-
Wednesday-
Thursday-
Friday-
Saturday-
Sunday-
I discovered that this is a habit that you have to practice over and over again... remind yourself periodically to do. Also... I think I finally broke the habit this week of automatically loading up my fork as soon as I put the food in my mouth... It took a while but now I wait until I have chewed thoroughly before putting any food on my fork. I am going to continue this habit another week while I practice the Mirror Exercise.... (another tough one for me but getting it out of the way.) This time I think I will concentrate on how many chews I take and try to slow it down even further. This was a good place to start though because I think slowing down is a good base to continue the rest of the 4GR's with. I think I am going to have a little trouble with the Mirror Exercise... I have been avoiding any full length mirrors... I think I will do OK with Part 1 of "The Friendly Mirror" technique - looking into my own eyes... but I need to carry it on with the rest of me...my body! I need to be in my own body! I have been outside of it or disconnected with it for so long.... no wonder it is feeling neglected! I love you body! I'm gonna hug myself for a while now. Blog to you later!