When Life Gets in the Way
Sunday, August 24, 2008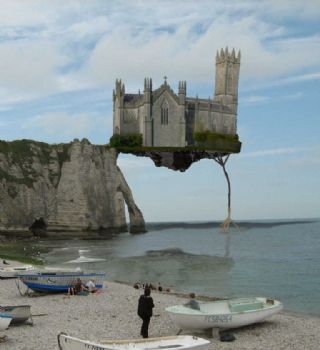 As with that amazing picture above, our journey often teeters on the edge of success due to the stresses life throws our way. I have been dealing with some health and other issues lately which would have, in the past, thrown me totally off track. I have been dealing with each issue one day at a time; finding my way while looking forward to a new chapter in my life.
At the start of my journey I often wondered why SP offered some of the articles and advice that they do. I now know. It is because of the information and knowledge that I have attained here that I have dealing with my issues as I have. As each curve came, I gave it the attention required and then I moved on. That is not to say I did not rant an rave, throw a fit or two and proclaim about the unfairness of life. I did all of those - for a minute. The amazing thing is that throughout all of this, my journey has continued uninterrupted. My habits for health have become so ingrained that I incorporate them without thought. I find that I still preplan my intake for the day, get in my exercise and the water bottle is forever at hand. It has been a blessing that throughout this time of stress I have been given the tools to cope and move on.
I hope that as each of you meet your daily challenges, you realize that everything you learn here can, and is, all part of the big picture. SP touts a "Lifestyle" and that is what we get. Every article, all the advice, the teams, support and motivation we receive all congeal into a whole for what we need to lead our lives healthily; both physically and mentally.
I am still working on "me", that is unending saga, as it should be. We are never "done" growing and learning, becoming more than we ever thought we could be. I am just thankful that I have been given the tools i.e. information to make the journey in a fun and healthy way.