Today is the first day of my new purpose...
Monday, September 01, 2008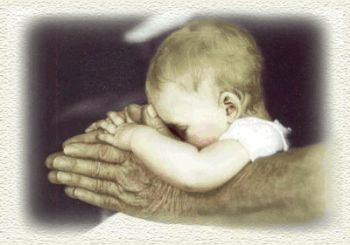 Well after my miscarriage I felt like noone in the whole world knew what I was feeling, but I was wrong! I had so many others (that I had no idea) that also had miscarriages and never knew of them....it's been a month since that terrible day at the OB/GYN's office and finding out that the miracle inside me no longer had a heartbeat.
As the days passed (very slowly), I often wondered if I would ever get the spark back in my life after going through such a terrible experience--- but I believe today was a step forward for me.
A very close friend of mine and I started walking every night for the past few nights and I can tell her anything (as I have always been able to do for many years) and even though she's never been through this experience, she seems to know the right things to say and not to say to help me talk about it....and it's very healing!
So I believe that my fuel for the fire (my purpose) that used to be burning inside me to be a better healthier person for my husband, son and my angel baby is coming back and I am very happy to welcome it. I want to make good choices, I actually care what my calorie intake is again and want to watch how things affect my body and my families bodies too!
From this day forward I will try my best every day to stay in my calorie range and make good and healthy choices to get my body, mind and spirit back on track to prepare for the next time we try for a baby- I know I will get there one day at a time and that's the perfect pace!!